With billions of tonnes of phosphate for fertiliser, can Australia 'seize the moment'? & More Breaking News Headlines Today
The Georgina Basin stretches 330,000 square kilometres across the Northern Territory and Queensland, and contains some of the … With billions of tonnes of phosphate for fertiliser, can Australia 'seize the moment'? & More Breaking News Headlines Today Read More »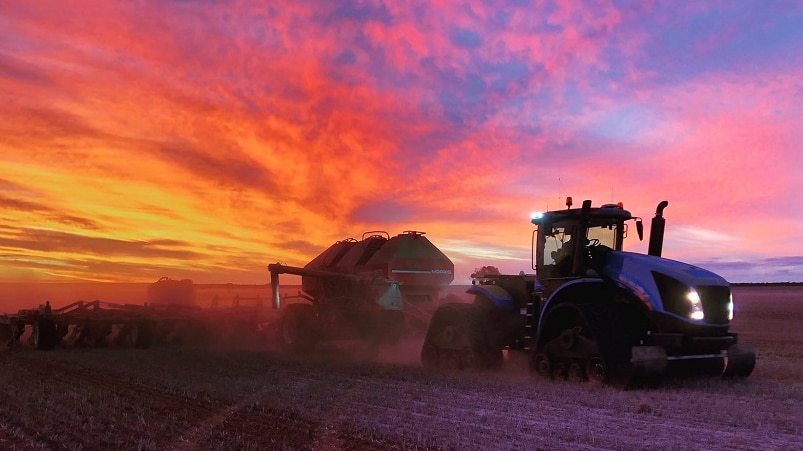 The Georgina Basin stretches 330,000 square kilometres across the Northern Territory and Queensland, and contains some of the world's largest deposits of rock phosphate — a key ingredient for making fertiliser.
Key points:
Most of the fertiliser used by Australian farmers is imported
Several Australian companies are now looking to mine phosphate, a key fertiliser ingredient
Local manufacturing was a hot topic at this weeks Fertilizer Australia conference
There are several resources companies in the region aiming to start up mines, and with global fertiliser prices soaring, the timing seems right.
"Throughout the Georgina Basin there's billions of tonnes of quality phosphate … so we have an opportunity, but we have to seize the moment," said Colin Randall, executive director of Chatham Rock Phosphate.
Mr Randall, who was one of the speakers at this week's Fertilizer Australia conference in Darwin, said similar to coal exports from Australia's east and iron ore exports from WA, the Georgina Basin "would have its day" supplying rock phosphate to customers in Australia and around the world.
"Australia will have the capacity to be a reliable supplier, not necessarily the cheapest, but definitely a reliable supplier of quality and low-cadmium phosphate," he said.
Mr Randall said fertiliser projects in Australia faced a range of challenges, especially around logistics and distance to market, but that "all mines run out" and Australia had a product the world needed.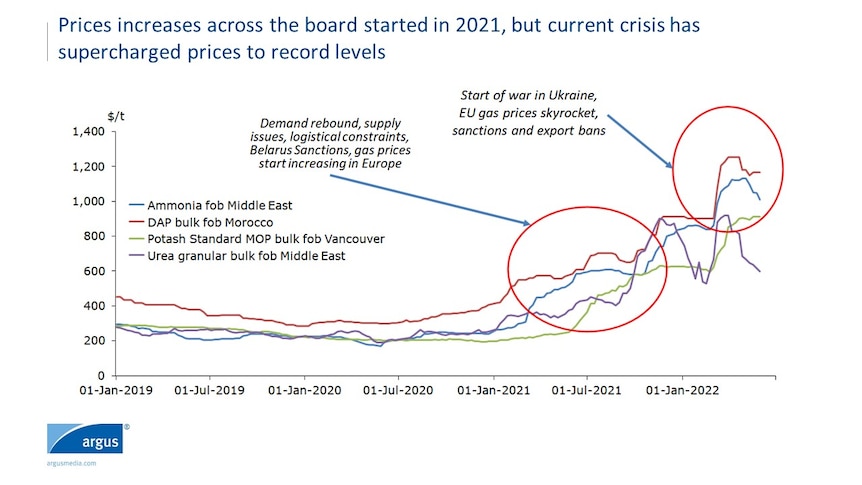 The holy grail
Fertilizer Australia's chief executive Stephen Annells said one of the priorities in his organisation's three-year strategic plan was to lobby for more local manufacturing.
"Local manufacturing and sovereign capability is the holy grail [for the fertiliser industry]," he said.
He said the Georgina Basin held "a great deal of possibility" and that around the country there were several exciting potash, phosphate and nitrogen projects emerging, such as Strike Energy's urea proposal in Western Australia.
Loading
Opportunity knocks
Verdant Minerals is one of the companies operating in the Georgina Basin. 
In recent years it has changed its strategy from simply mining and exporting rock phosphate, to building a processing facility on site capable of producing 1 million tonnes of ammonium phosphate fertiliser each year.
"Australia needs to be more self-reliant in these agricultural inputs," Verdant's managing director Chris Tziolis said.
"I think as we've all seen in recent times, how supply chains can become strained or unstuck because of various global events, so we need to ensure we have security of supply, because right now the key inputs for [Australian agriculture] are largely imported."
Verdant Minerals is due to complete its definitive feasibility study later this year and has obtained major project status from both the federal and NT governments.
If all goes to plan, Mr Tziolis said production would start in 2026.
"Ours is a big project, $2 billion worth of capital, more than 1,000 jobs during construction — that's a big deal in that part of the world."
Credit Goes To News Website – This Original Content Owner News Website . This Is Not My Content So If You Want To Read Original Content You Can Follow Below Links